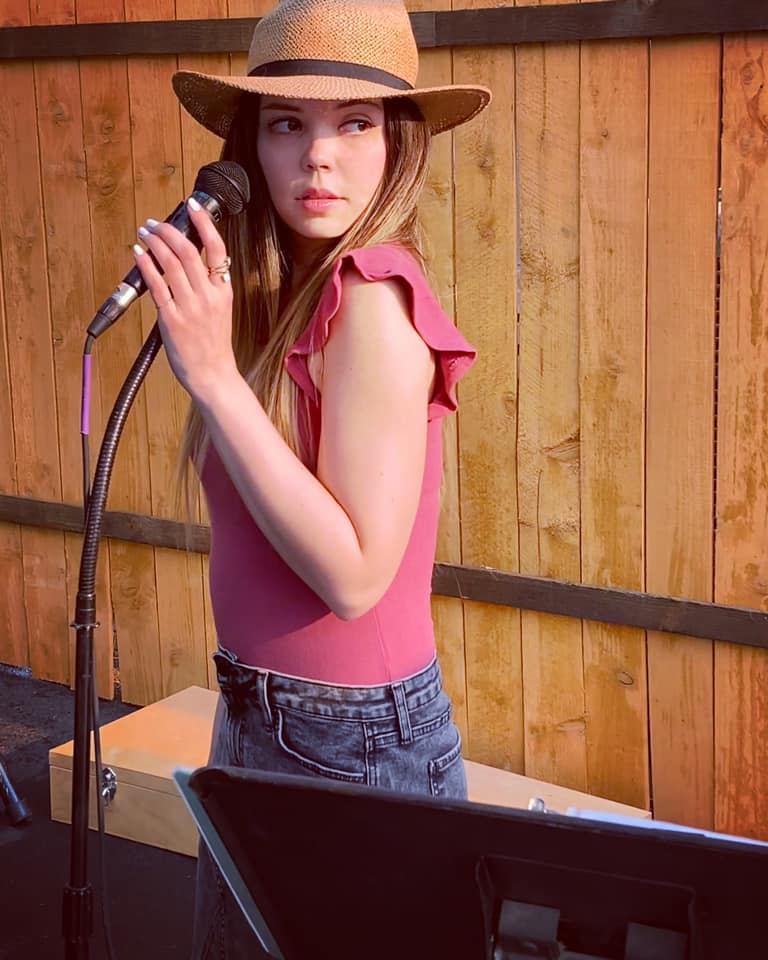 Courtney Riddle
Lead Vocalist
Courtney debuted her solo singing career at the age of 4 in the church. She later continued singing with groups in school, being a part of various choral groups both auditioned and non as a second alto voice part.
Her most notable performance to date occurred at the Benaroya Hall in Seattle, where she performed with some of the best chorale groups from Central Washington University while she studied there under instruction from Vijay Singh. Benaroya is home to the Seattle symphony.  Other choirs she performed with include:
YVCC Chorale and Chamber Choir,  Dr. Scott Peterson
Central University Chorale Vijay Singh
Courtney and David met in 2014 in Spokane, WA.  They combined their musical talents to form the duo, Courtney & Company, focusing on their shared love of traditional folk, country classics and modern acoustic music.  Courtney's lower female register, similar to Patsy Cline's, is complimented only by David's crafty harmonies and jazzy fingerstyle guitar chops.  Their sound could be compared with the likeness of Tuck and Patti, but with the added depth of the harp guitar's sub basses, David's vocals and Courtney's soulful approach to contemporary music.
They currently tour regionally around the Pacific northwest and are always working new songs into their set.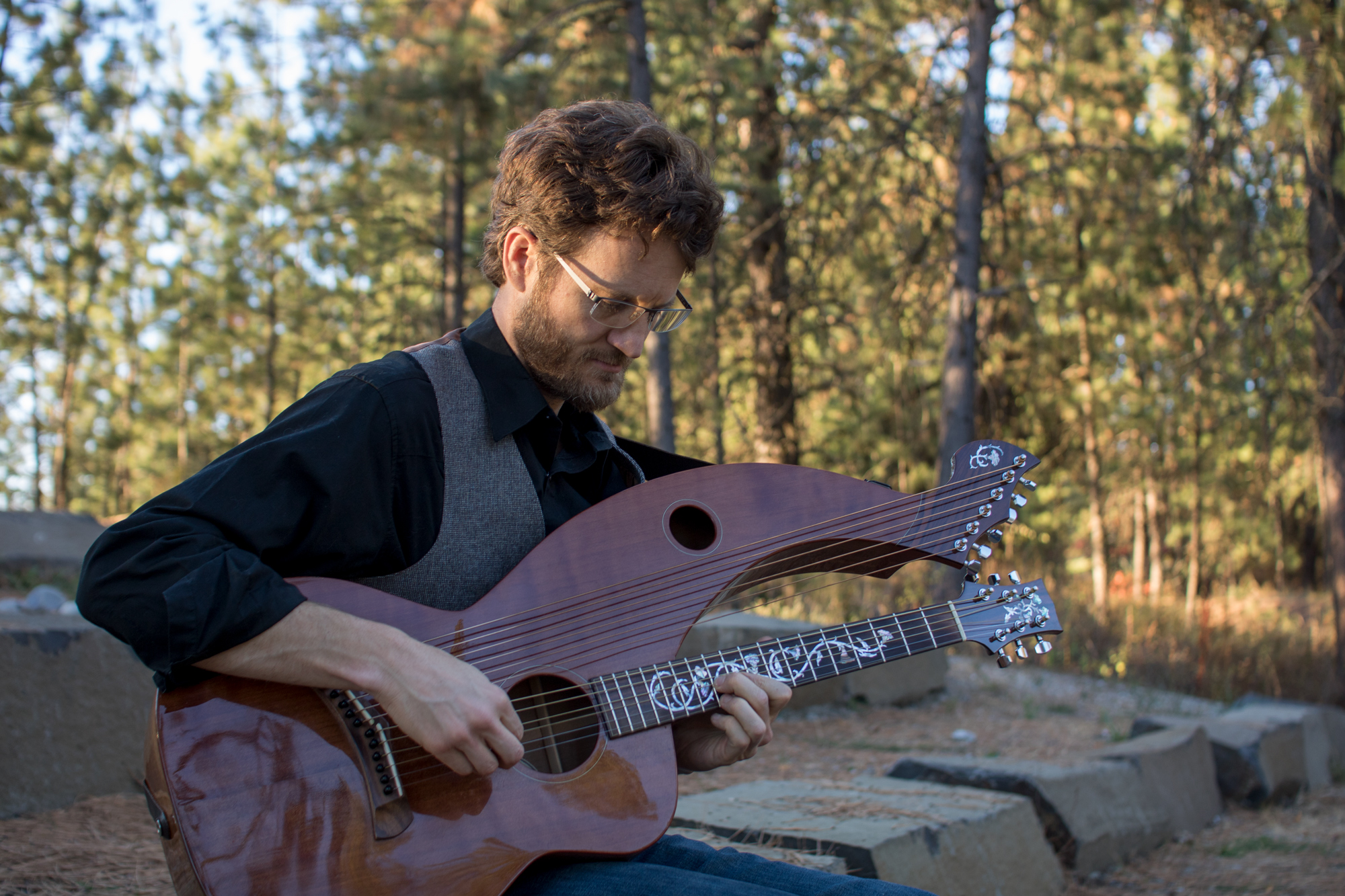 David Powell
Harp Guitarist, Vocalist, Songwriter
David has played music since he was very young, starting on piano, and then playing trumpet through high school in the concert and pep band. He took up the electric bass guitar just before graduating high school, but soon began dabbling with playing fingerstyle acoustic guitar after hearing legendary virtuosos like Leo Kottke and Stepehen Bennett. He studied classical guitar in college, but was inspired more in doing his own fingerstyle compositions and collaborations. He stumbled upon hearing the harp guitar played by Michael Hedges and was so taken by its possibilities he and his brother began to construct his first one. That path led both of them to start their guitar company under the name Tonedevil Guitars, which has currently made over 200 instruments shipped world wide.
Dave has contributed to several album compilations with the harp guitar. He has written many of his own arrangements, composed a feature length film score, and developed a playing style unique to himself that incorporates playing the sub-bass strings and guitar at the same time, making a great accompaniment to Courtney's vocals.